Welcome to Year 1 – Lindisfarne

Welcome to Lindisfarne!
Twitter
If you are a parent of a child in Year 1, you can follow us on Twitter to see what we are getting up to in class each week!
Useful information about our Year 1 class
St Elizabeth's has a Franciscan heritage we are very proud of and our school values are based on Franciscan values.
In Year 1, our class value is Forgiveness. The children are taught what forgiveness means and why it is important to forgive others.
PE
Year 1 have P.E. on a Tuesday morning taught by a coach and Yoga on Thursdays.
Children should come to school on Tuesdays and Thursdays in their P.E kit: a yellow polo, a yellow jumper (with or without the school logo on), plain, dark jogging bottoms and outdoor trainers. Please ensure all items are labelled.
Religious Education
Our first topic is Families.
During this topic the the children will be able to talk about their experiences and feelings about the love and care shown to them by their family. We will be asking what a family is and who loves us. We will explore the differences and similarities between families as well recognising how God loves everyone.
Questions you could ask your child at home for this topic are:
How was Jesus' life compared to yours?
What is a family?
How does our your family show love and care for one another?
Blessed be God
God hears me when I pray for strength.
God is strong for me.
God takes care of me.
How good God is to me!
God helps me and I feel strong again.
Thank you, thank you God.
Psalm 28
Our second topic in Advent term is Belonging.
In this topic we think about all the different groups we belong to such as our family, our class, school, Rainbows, dancing, Beavers etc. We look at how we feel belonging to a group.
We then focus on Baptism; the first sacrament and joining God's family. We remember all that we learnt about Baptism last year in Reception and go deeper, looking at what happens in a Baptism, who is involved and look at why water, Chrism, a baptismal candle and a white garment are important.
Our last topic in Advent Term is Waiting.
In this topic we first look at times when we have to wait for and how it feels to wait especially when you have an exciting event to look forward to. We then think about Advent as a time of waiting and getting ourselves ready to celebrate Jesus' birthday. We remember the Christmas Story and also remember this story is in the New Testament. We look at an Advent Wreath and identify the significance of the different parts of the wreath. We also look at Christingle and how it helps us to understand why God sent Jesus to be the light of the world.
Maths
This year our school is using a new maths scheme called Power Maths which teaches using a Mastery approach. We still have our Big maths CLIC lessons before each maths lesson and each Friday do our Beat That tests.
In the Autumn term we look at numbers to 10, addition and subtraction within 10, part-whole model, 2D and 3D shape and numbers to 20.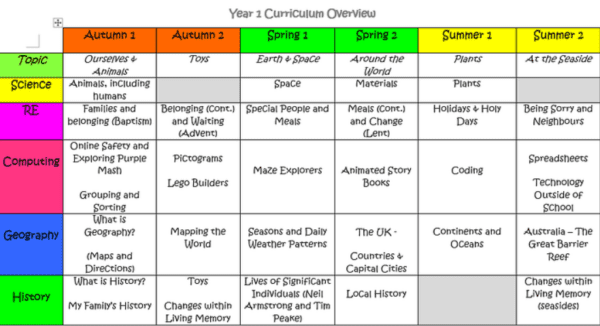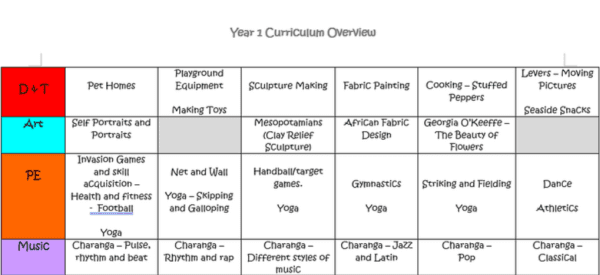 Useful Apps for iPads and Tablets
Puffin Academy – allows access to My Maths on iPad.
Maths Skill Builders Bundle (UK) ​- a collection of games for KS1 for numeracy
Maths Bingo
Twinkl Phonics (Phases 3, 4 or 5) – Phonic games
Crazy Cursive Letters – handwriting and letter formation practise
Read with Biff, Chip & Kipper: Library
The Beginners Bible – animated stories for children
Bee-Bot – listening to and following instructions
Book Creator​
Scratch
Useful Websites
Below is a list of useful links for your child to go on to extend their literacy and numeracy skills even further at home. All of the links listed are used in school and the children will be familiar with most of the games.
My Maths
ICT games – literacy and numeracy
Phonics
BBC Schools – literacy, numeracy and science
www.internetmatters.org – advice and guidance for parents for e-safety
​
To help develop your child's religious education, the following websites may be useful to you:​
To provide a high quality Christian education for all children enabling them to achieve their full potential in a safe and caring environment.